The end of summer brings a plethora of basil growing in my garden. I love to garnish with it, chiffonade it, and add it to my eggs and salads. But when life hands you basil, and lots of it, make Pesto! Homemade pesto is incredibly tasty and is really simple to whip together. Follow these simple instructions. You can even freeze it in ice cube trays and take it out this winter when you are wishing you had some fresh basil!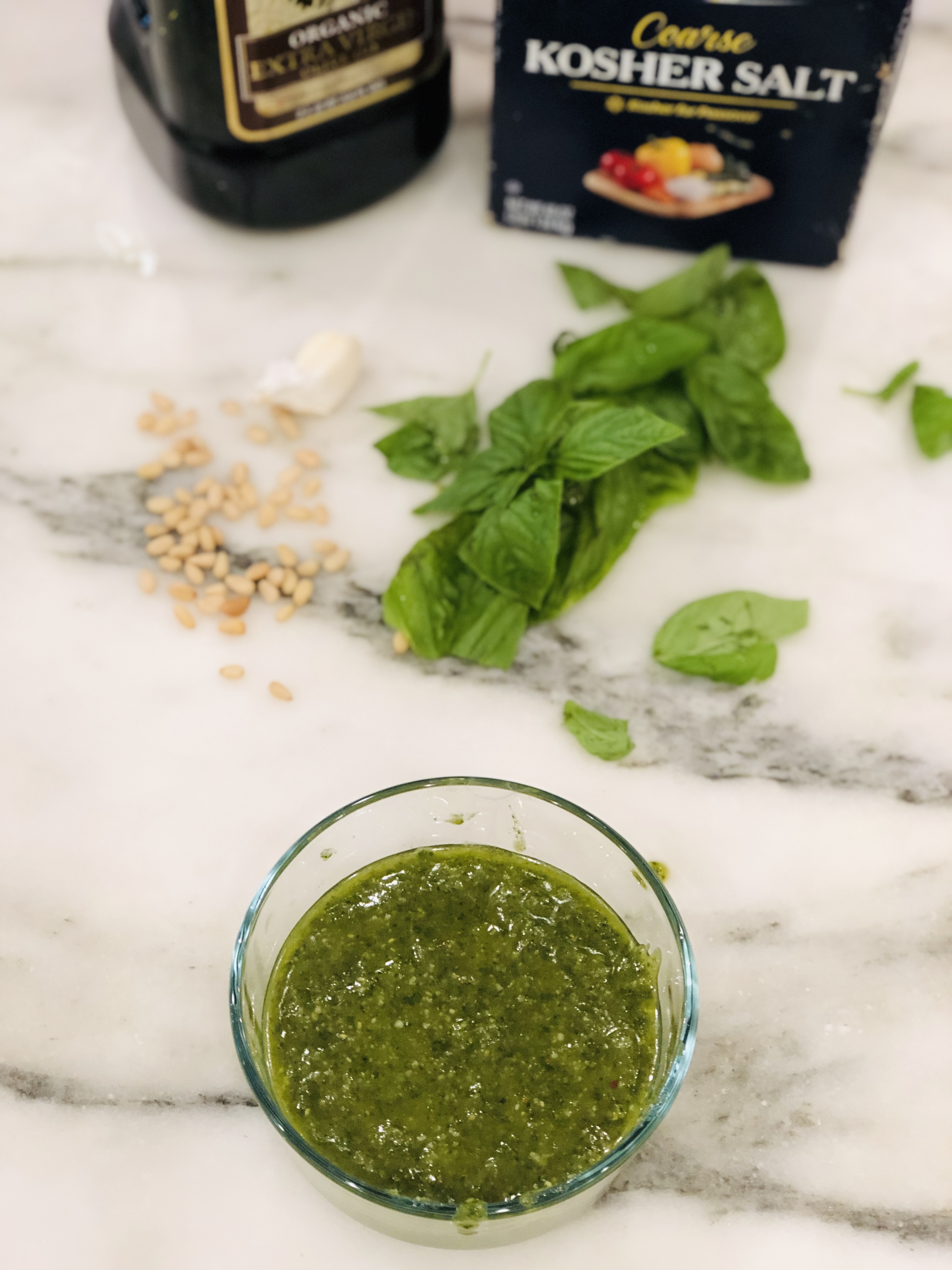 Ingredients:
2 cups fresh basil
2 cloves garlic, crushed
1/4 cup pine nuts
1/2 cup olive oil
1/4 cup parmesan cheese (optional, omit for Paleo or Whole30)
Kosher salt and pepper
dash of crushed red pepper
Combine all ingredients in a food processor and blend well until smooth. Serve with vegetables, chicken, meat, tacos, eggs or anything!